For awhile now, rumors and speculation have been swirling about the next generation of smart phones doubling as virtual wallets with payment capabilities. Looks like Google has scooped Apple by striking first. From Google's blog post:
Today in our New York City office, along with Citi, MasterCard, First Data and Sprint, we gave a demo of Google Wallet, an app that will make your phone your wallet. You'll be able to tap, pay and save using your phone and near field communication (NFC). We're field testing Google Wallet now and plan to release it soon.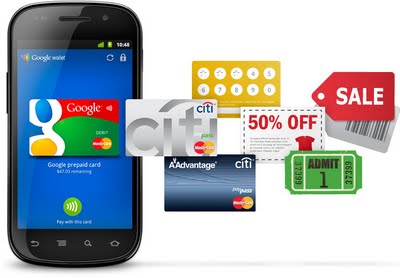 Up until now, mobile banking has largely been a novelty. Checking balances and transferring funds are fine, but being able to swipe your phone to pay is the killer app. The possibilities are incredible.
Because Google Wallet is a mobile app, it will do more than a regular wallet ever could. You'll be able to store your credit cards, offers, loyalty cards and gift cards, but without the bulk. When you tap to pay, your phone will also automatically redeem offers and earn loyalty points for you. Someday, even things like boarding passes, tickets, ID and keys could be stored in Google Wallet.
As the mega tech players charge into the banking business, where will this leave credit unions? With Visa and MasterCard making early exclusivity deals with the biggest banks and the branding and marketing muscle of Apple and Google set to dominate this new space, how will credit unions compete?
Credit unions continue to dump money into new branches and member service, but technology is the future. The future is about code and unfortunately, credit unions don't write much code. They are at the mercy of slow-moving core providers, legacy systems and the malaise of burdensome regulations.
As I heard Brent Dixon say recently, "Self-service is the new service with a smile." If I am Joe Consumer and I am presented with the choice between a quaint caring credit union or a future-focussed bank or technology provider that offers a superior online banking experience on my desktop and now in my pocket, no amount of friendly neighborhood service from the local credit union can compete.
At this point, credit unions or the technology partners that service credit unions need to figure out how to get in the game fast. How do credit unions make sure that they are included in the Google and Apple wallets?
Tim